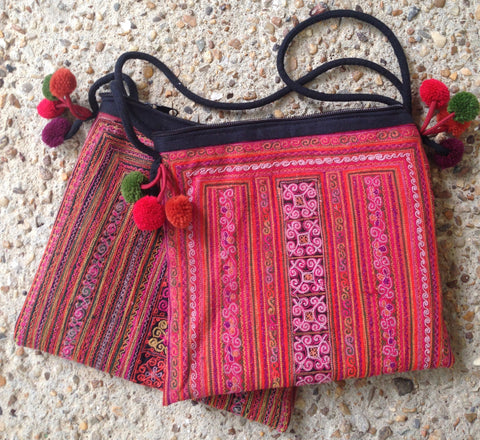 Thai Hill Tribe Shouder Bag
Each cotton 8 x 8" bag is a "one-of-a-kind" shoulder bag. All of the bags are of red, coral, reddish orange, or pink red color. You can specify your choice in your note!

Fun Fact!
The pattern on the fabric is unique to the Hill Tribe women of northern Thailand. The strap is a very strong black strand that is about 3/8" thick. This little bag is truly an eye catcher, but a very practical size and is especially good for the evening wear.
("MustGo") Slightly new designs coming in.
---
We Also Recommend
---